Local SEO Tips to Scale Your Small Business by Digital Marketing Company in India
Manoj Sharma
02/12/2021
282 views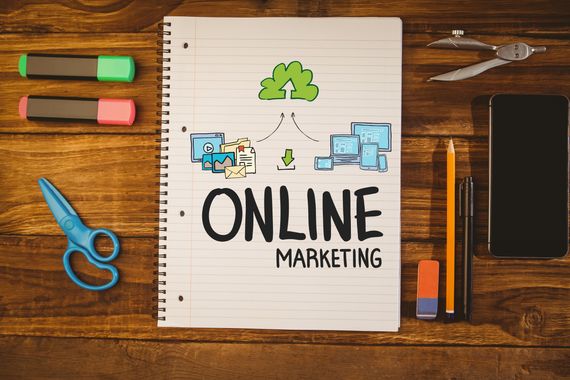 Local SEO is a type of digital marketing that enables local businesses with physical locations to connect with their ideal clients using search engines such as Google. You'll want your business to show up in search results when people in your area are seeking the products or services you provide, and having a local SEO strategy by the Digital Marketing Company in India– Matebiz will help you do so.
Every day, millions of individuals type search queries into Google, with 46 percent of those queries being local searches, according to Matebiz-Digital Marketing Company in India figures. This implies you have a tremendous opportunity to improve your website in a way that will help you get more clients in your local area.
 Creating content with an angle- When writing content for your website, strive to give it a local flavor, as this can help search engines figure out where your company is located. Local content can help your local SEO because content marketing is a tried and true approach for enhancing your website's search rankings. The best SEO Services in India are provided by Matebiz.
 Allot a web page to each Location- Local SEO isn't just for single-location firms. You should also create a webpage for each of your stores if you have more than one. Search engines will have more possibilities to market your business to the people you serve as a result of this.
Here are some things to remember while developing a webpage as per the SEO services in India-
Each location's name, address, and phone number.
The exact position is shown on a Google map.
Content with a strong connection to the location.
You should also provide information about the different locations in the title tags for your web pages.
 Optimize your images– Many businesses overlook the potential to optimize their photographs for SEO, which is a shame because this may be a very effective technique for local SEO – especially if your website includes shots of the surrounding area. The SEO services in India can help you.
Make sure the alt text for your images is as descriptive as possible. This will aid search engines in better understanding what your photographs depict and who might be looking for them. You should also make sure that your images do not cause your website to load slowly. You want to make sure you're using the best image sizes possible without sacrificing quality. This is something that Shutterstock can help you with.
Summary
For small businesses with at least one physical location, local SEO is essential. It's a tactic that, if done correctly, can help you scale your business and increase your visibility among local clients. Just make sure you understand what you're doing to avoid messing up your site's SEO. Working with people who have experience giving outcomes through website search engine optimization is also a good idea if you require it.